Please help us build our site. Click here to submit your photo and information on a geological location you know about.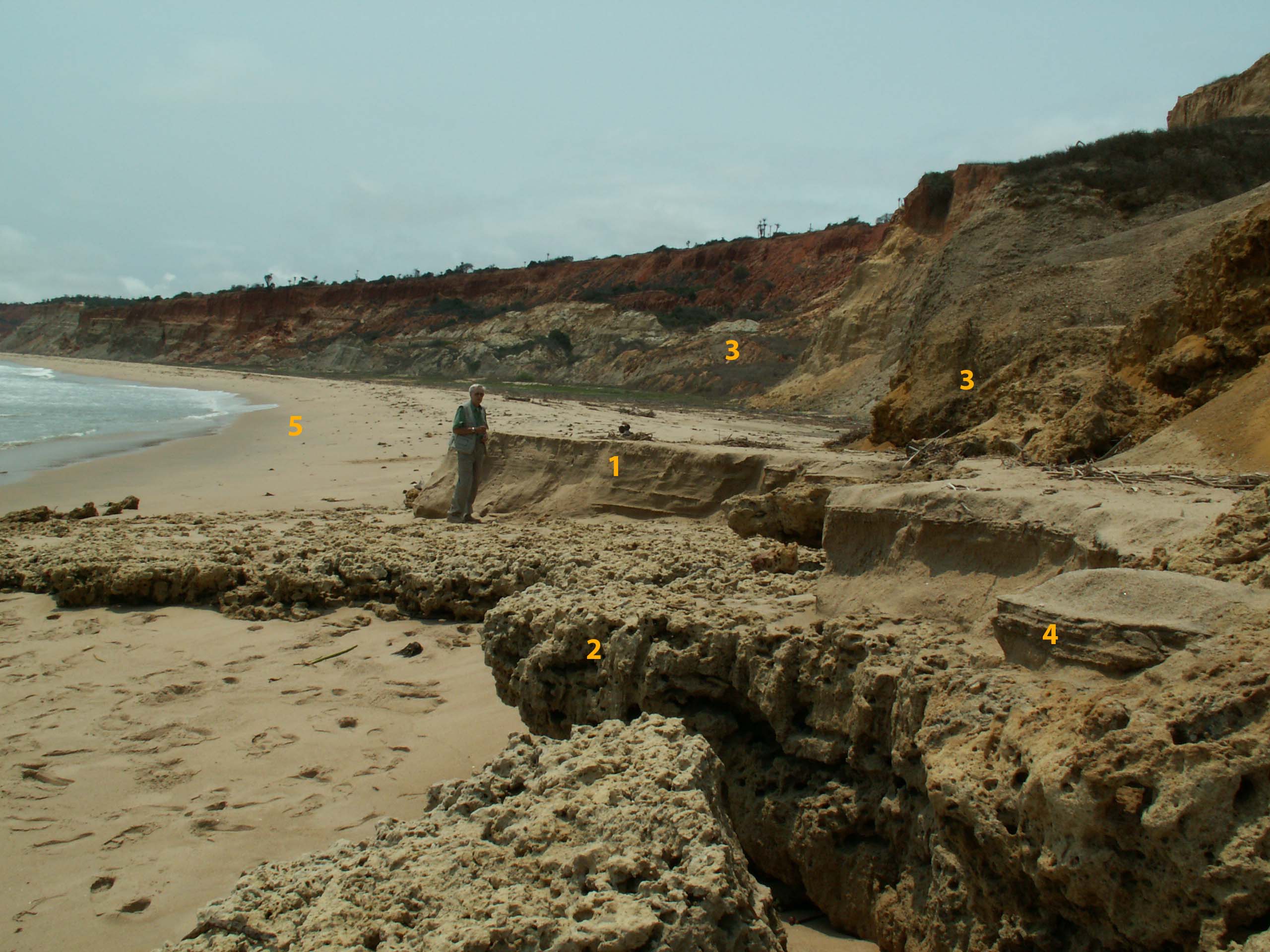 GeologicalLocations.com
Atlantic Ocean beach approximately 3 km to the North of the Kwanza River mouth. Fragment of the Holocene beach (1) on top of the Holocene beach rock (2) formed in the front of inactive sea cliff (3). Sea cliff is formed by sandstones and gravels of the Pliocene-Quaternary Kalahari Formation. Bedding fragments (4) are well visible on the erosional surface of cemented sands. At present time this system is undergoing destruction by the storm surf. The broken off pieces of the beach rock have a honeycomb surface with heavy minerals accumulating in the holes. Recent beach (5) and inactive sea cliff (3) are on the background. Photo by Oleg Khotylev, Moscow State University.